[vc_row full_width="stretch_row_content_no_spaces" el_class="row_expand bg-white margin-50″][vc_column][s7upf_information animate="wow" animate_effect="bounce" el_class="lemon-fruit1″ animate_duration="10s" animate_iteration="infinite"]
[/s7upf_information][vc_row_inner el_class="wrap-intro-lancom1″][vc_column_inner offset="vc_col-md-7″][s7upf_advertisement animation="zoom-image fade-out-in" image="2128″ size="670×615″ link="https://florentinafiona.com/shop/special-deal-buy-1-body-wash-get-1-hand-cream-free/"][/s7upf_advertisement][/vc_column_inner][vc_column_inner offset="vc_col-md-5″][s7upf_information el_class="about-lancom1″]
We Started With

One Goal…
To create a scientifically-proven skincare solution
for all skin types
[/s7upf_information][/vc_column_inner][/vc_row_inner][/vc_column][/vc_row][vc_row full_width="stretch_row_content_no_spaces" el_class="row_expand bg-white margin-10″][vc_column][flex_wrapper justify_content="flex-start" el_class="h12-lotion-wrap top"][vc_single_image image="1199″ img_size="full" el_class="lotion-asl-img top"][s7upf_advertisement animation="zoom-image line-scale" image="2149″ size="708×900″ link="https://florentinafiona.com/shop/renewing-hand-cream-125ml/" el_class="lotion-image left"][/s7upf_advertisement][s7upf_information el_class="lotion-info"]
THE RESEARCH
Advance Beauty Concepts (M) Sdn. Bhd. is a research based company incorporated in 2004. Our core business is in the areas of skin care and anti-aging research while focusing on the development of skin care products that provides for and maintains a healthier, youthful looking skin. All manufactured products are subjected to stringent tests and samplings standards before being allowed for sale in the open market. Products are only released for sale when test samples show a zero allergenic response.
[/s7upf_information][/flex_wrapper][flex_wrapper justify_content="flex-end" el_class="h12-lotion-wrap bottom"][vc_single_image image="1194″ img_size="full" el_class="lotion-asl-img bottom"][s7upf_information el_class="lotion-info bottom"]
THE SOLUTION
ln August 2OO4 our company embarked on a nationwide survey to determine the causative factors behind the gradual rise of skin related chronic disorders like Psoriasis, Eczema and Pustular lesions observe since the mid 1990's. Following a 9 month extensive research it was concluded that 89.7% of cases were primarily due to the high presence of acidic or alkaline based detergents within daily used skin cleansing products including body washes and facial cleansers. Based on these results, in 2005 we embarked on a two year journey into the research and formulation of a body wash that would move away from the dependence of high acidic and alkaline based detergents and shifted towards gentler and more pH neutral cleansing agents.
[/s7upf_information][s7upf_advertisement animation="zoom-image line-scale" image="2143″ size="708×900″ link="https://florentinafiona.com/shop/special-deal-buy-1-body-wash-get-1-hand-cream-free/" el_class="lotion-image bottom"][/s7upf_advertisement][/flex_wrapper][/vc_column][/vc_row][vc_row css=".vc_custom_1580317202730{margin-bottom: 100px !important;}"][vc_column][flex_wrapper flex_direction="column" justify_content="center" align_items="center" el_class="wrap-leaf-title"][s7upf_information animate="wow" animate_effect="shake" animate_duration="10s" animate_iteration="infinite" el_class="leaf-title-image"]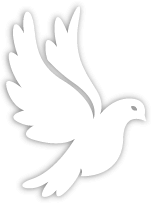 [/s7upf_information][s7upf_information el_class="leaf-title-text"]
Follow Us On Instagram
[/s7upf_information][/flex_wrapper][/vc_column][/vc_row][vc_row full_width="stretch_row_content_no_spaces" el_class="row_expand margin-140″][vc_column][sv_instagram_box source="media" size="320×320″ list="%5B%7B%22image%22%3A%222131%22%2C%22link%22%3A%22https%3A%2F%2Fwww.instagram.com%2Fmyflorentinafiona%2F%22%2C%22like%22%3A%2233%22%2C%22comment%22%3A%225%22%7D%2C%7B%22image%22%3A%222124%22%2C%22link%22%3A%22https%3A%2F%2Fwww.instagram.com%2Fmyflorentinafiona%2F%22%2C%22like%22%3A%2246%22%2C%22comment%22%3A%225%22%7D%2C%7B%22image%22%3A%222136%22%2C%22link%22%3A%22https%3A%2F%2Fwww.instagram.com%2Fmyflorentinafiona%2F%22%2C%22like%22%3A%2242%22%2C%22comment%22%3A%2210%22%7D%2C%7B%22image%22%3A%222132%22%2C%22link%22%3A%22https%3A%2F%2Fwww.instagram.com%2Fmyflorentinafiona%2F%22%2C%22like%22%3A%2238%22%2C%22comment%22%3A%2232%22%7D%2C%7B%22image%22%3A%222121%22%2C%22link%22%3A%22https%3A%2F%2Fwww.instagram.com%2Fmyflorentinafiona%2F%22%2C%22like%22%3A%2239%22%2C%22comment%22%3A%226%22%7D%2C%7B%22image%22%3A%222143%22%2C%22link%22%3A%22https%3A%2F%2Fwww.instagram.com%2Fmyflorentinafiona%2F%22%2C%22like%22%3A%2221%22%2C%22comment%22%3A%223%22%7D%2C%7B%22image%22%3A%222140%22%2C%22link%22%3A%22https%3A%2F%2Fwww.instagram.com%2Fmyflorentinafiona%2F%22%2C%22like%22%3A%2234%22%2C%22comment%22%3A%226%22%7D%2C%7B%22image%22%3A%222149%22%2C%22link%22%3A%22https%3A%2F%2Fwww.instagram.com%2Fmyflorentinafiona%2F%22%2C%22like%22%3A%2278%22%2C%22comment%22%3A%2222%22%7D%2C%7B%22image%22%3A%222127%22%2C%22link%22%3A%22https%3A%2F%2Fwww.instagram.com%2Fmyflorentinafiona%2F%22%2C%22like%22%3A%2234%22%2C%22comment%22%3A%2214%22%7D%2C%7B%22image%22%3A%222139%22%2C%22link%22%3A%22https%3A%2F%2Fwww.instagram.com%2Fmyflorentinafiona%2F%22%2C%22like%22%3A%2234%22%2C%22comment%22%3A%227%22%7D%5D" el_class="h12-instagrams"][/vc_column][/vc_row]